იდეების ინკუბატორი

ამოსაბეჭდი ვერსია
PRODUCTION OF COMPOSITE CONCRETE, ITS REINFORCEMENT WITH ALKALI RESISTANT GLASS FIBER AND WIDE USE IN CIVIL AND INDUSTRIAL ENGINEERING FOR FABRICATION OF VARIOUS STRUCTURAL ELEMENTS
Description
Glass fiber reinforced concrete (GRC) is essentially a Portland cement-based composite with short glass fibers that are normally randomly distributed throughout the material. It has been widely used in the construction industry for non-structural elements, especially in façade panels, (about 80% of the GRC production). In the early years of the GRC development one of the most concerning problems was the durability of glass fibers, which became fragile with time, especially because of the alkalinity of the cement mortar. Since then, significant progresses have been made, with the development of new types of alkali resistant (AR) glass fibers. AR GRC is well known for its high mechanical properties, compared to plain concrete or even steel reinforced concrete, but additional reinforcement of concrete with AR glass fiber textile allows us to increase not only the tensile and impact strengths, but also drastically improve materials bending properties..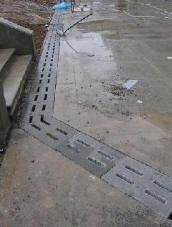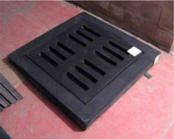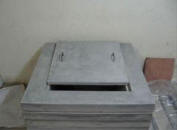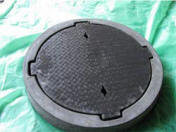 Innovative Aspects and Main Advantages
The main advantages of AR GRC in comparison to plain concrete, plastic or steel are as follows:
higher flexural strength, tensile strength and
impact Strength than plain concrete due to the presence of the glass fiber.
fibers are lightweight that minimizes the load added to existing structures
improved Chemical Resistance for example it has better chloride penetration resistance than steel.
it does not rust or corrode.
improved shrinkage properties over plain concrete
it is environmentally friendly.
The main innovation of our project, is that we started producing manholes from GRC, with these advantages in mind, manholes produced from AR GRC, are ideal replacement for classical iron cast and plastic ones.
Areas of application
AR GRC is widely used in civil and Industrial Engineering, namely for production of cable troughs, building facades (as backing mix) and lightweight architectural claddings, footbridge beams etc.
GRC in Architecture

Cladding

Features and Mouldings

Landscaping

GRC in Building

Roofing

Walls and Windows

Renovation

Foundations and Floors

Modular Building

GRC in Engineering

Permanent Formwork

Utilities

Acoustics

Bridges and Tunnels

Water and Drainage
Stage of development
The technology is developed, laboratory tested and ready for massive production. Patenting documents are under preparation stage. Search for partners for further cooperation is continued.
Contact details
Georgian Technical University, Scientific Center of Fiber Reinforced Composite Materials;
Conatct person: Prof. David Nozadze ;
Georgia, Tbilisi, Kostava st. 77;
Tel: (+995) 32 36 53 85;
e-mail: dnozadze@gtu.ge
http://gtu.ge/bochkovani_centri.php
ჩვენი სტუმარი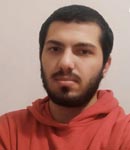 რომეო კარაპუტაძე.
რა უნდა გვახსოვდეს ოლიმპიადისათვის?
სწრაფი ბმულები