Agricultutral University of Georgia
www.agruni.edu.ge


---
Agricultural University of Georgia (AUG) was founded in 1929 and represents the main university of agricultural profile in Georgia. In 2012 the Agricultural University of Georgia became part of the Agricultural Education and Science Fund, against multi-million USD privatisation fee and an investment commitment. After the take-over, investments went into infrastructure renovation, which included 57 fully equipped scientific-research and educational laboratories, lecture halls, seminar rooms, auditoriums, training facilities and other extensive facilities for higher education. Apart from the physical facilities, AUG had invited high-class professors and researchers from US and Europe to teach at AUG - new international staff had also worked on the creation of the new syllabi and curricula, in order for AUG to provide up-to-date education.

Apart from the typical amenities, AUG now prides itself in some of the best research and educational facilities in Georgia. Among others, for practical, market-oriented and employment-relevant training, such as Culinary Academy, Wine and Viticulture Academy, and Veterinary Clinic, all of which are functioning not only for educational purposes, but also as a stand-alone businesses, creating financial sustainability for the university.
Read more...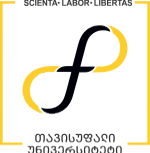 Tbilisi Free University
www.freeuni.edu.ge


---
The university was founded by The Knowledge Fund (KF) in 2007, which is a non-profit, charity organization founded by Kakha Bendukidze.
KF is the largest endowment in higher education in Georgia.The Fund's purpose is to ensure provision of world quality higher education to Georgia's young generation and encourage high quality research in the country.

The University was founded on the basis of European School of Management in Tbilisi (ESM) and Institute of Asia and Africa (IAA). In 2017, both ESM and IAA celebrated 25 years since their opening and 10 years as part of Free University.

Free University is one of the leaders in the educational sphere in Georgia. The university stands out with its high quality of education, modern learning environment and high employment level of graduates.
Read more...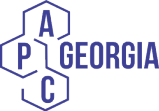 Association of Professional Chemists
of Georgia
www.chemistry.ge